E3'10: Paintball sold me on Kinect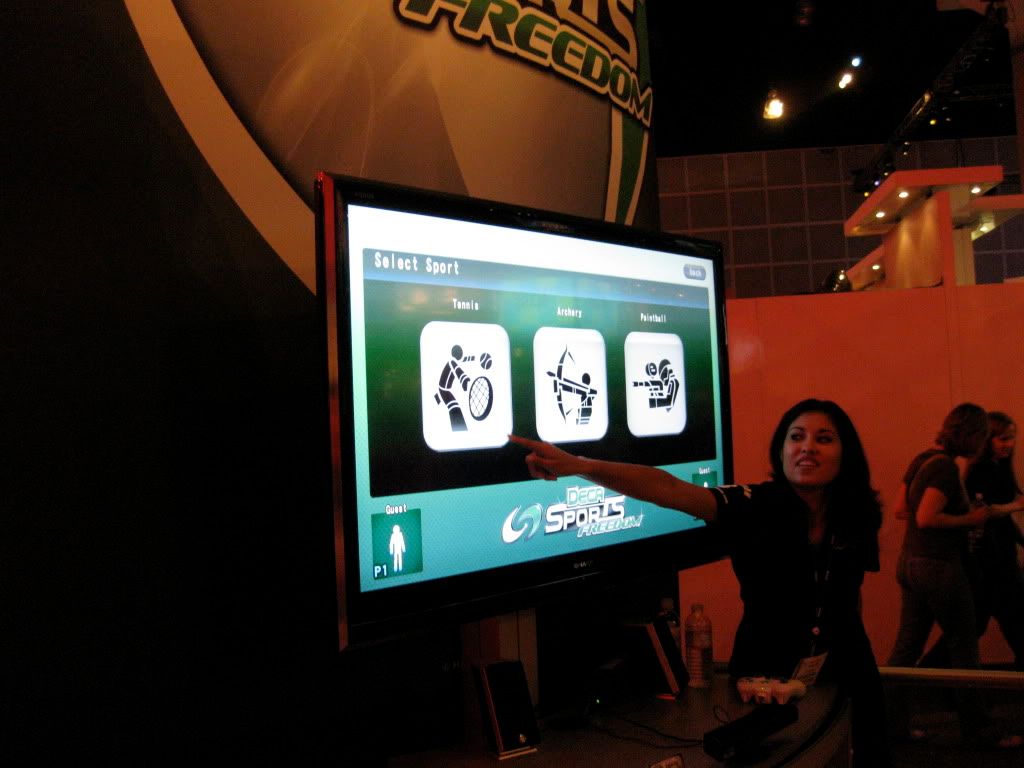 This is going to sound really ridiculous, but a random Hudson Soft mini-game collection has sold me Kinect. I was skeptical at first: all I wanted to do was try out Kinect just so I could say I tried it.
It wasn't until about 30 seconds into DecaSports Freedom's Paintball that I was completely sold on the concept. Read on to find out how some lame looking mini-game sold me a $150 product.
I know you've seen how Kinect scans in people's bodies, but it was different to see how it actually worked. Fellow Gamer Limit Editor Curtis T and I were scanned individually into the game using the Kinect system, and a little diagram came up in the bottom left of the screen that showed what we were currently doing right now with our bodies ( you can see it in the below screenshot).
I immediately used this opportunity to do some stretches, wave my hands around, lean back, do some high knees, and jump up and down: Kinect caught all of it 1:1 – and this was just messing around before the game even started.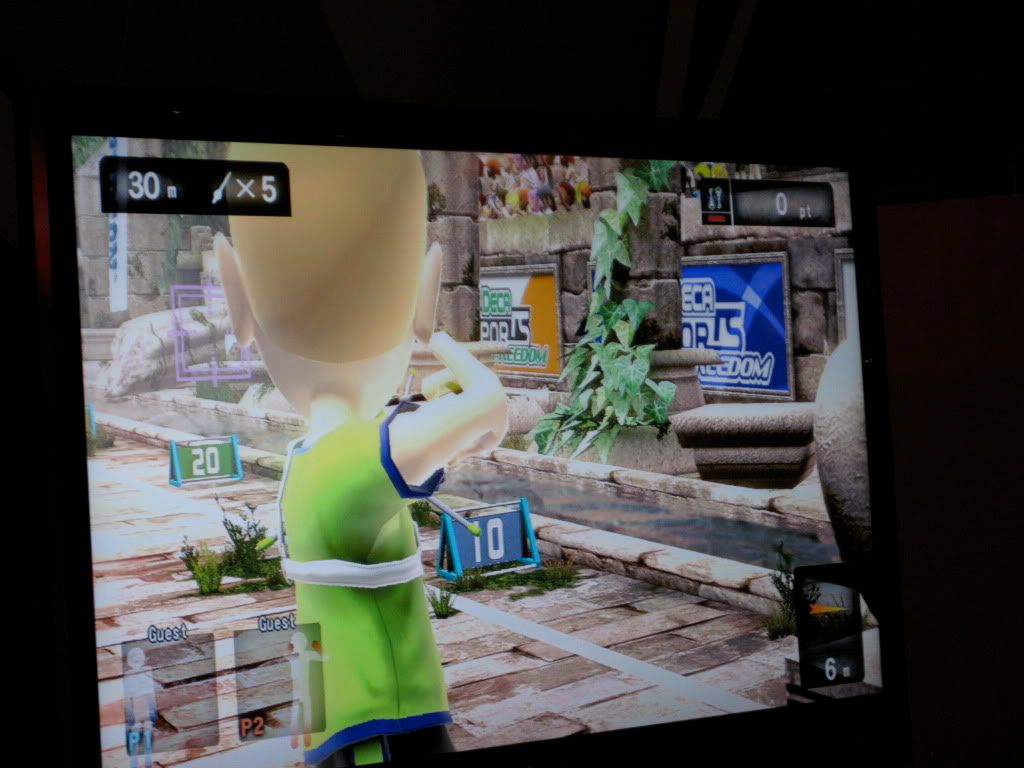 There were three mini-games to choose from: archery, tennis, and paintball. I was luckily able to witness archery and tennis firsthand, and play Paintball with Curtis. The controls are done by holding up your right arm to aim the gun, flicking it (in a pew pew motion) to shoot, and leaning your body to move forward, backwards, and side to side.
It took a few seconds to adjust – I had to figure out exactly where to put my arm to aim the reticle, and where to position my feet to move. About thirty seconds in, everything clicked. I figured out exactly where I needed to point my finger to aim, and how to essentially rapid fire with my hands – I was juking out Curtis' team left and right, and shooting the living daylights out of them.
The proctor told me I was 2 away from the highest score of the entire conference, and honestly, I really felt like I just "got it". If Natal can impress me this much with a fairly standard tech-demo, I can't wait to see what the finished product will look like with a high quality game from a big budget studio.