What Halo 3 players could have been doing….
It has been announced that the billionth game of Halo 3 has been played on Xbox Live, that means roughly one game has been played for every six people on the planet. In terms of time spent, if each game lasted 30 minutes, it's over  64,000 years of playing time.
This is quite an achievement, but I decided to look at what these players could have done if they had used this time in other ways.
Firstly, they could have constructed the Burj Dubai tower, which despite not yet being finished, is the world's tallest structure at 818m high. Once completed construction will have taken 22 million man hours, whereas Halo 3 players have currently put 500,000,000 man hours into their online frag fest, so I'm assuming they could have built an even taller building.
Next up is the Hoover dam; about 3,500 people were employed in its construction at any specific time. It took 5 years to build, even if they were working 24 hours a day that's a paltry 153,300,000 hours spent in its construction. The Hoover Dam can store up to 9.2 trillion gallons of the Colorado River in its reservoir, Lake Mead, It has 17 generators giving it the capacity to produce over 2,000 megawatts of electricity and is part of a system which provides water to over 25 million people in the southwest United States. Halo 3 players could, ironically, have built three.
The construction of Mount Rushmore took 14 years, and there were a hundred or so people working on it, once again assuming 24 hour work days, that's 14,892,000 man hours, or 3,723,000 per president. This means that using the time spent playing Halo 3, there could have been a Mount Rushmore with every single president's face on, and 90 other important Americans.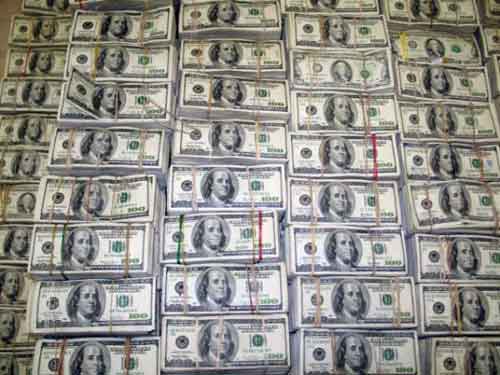 Now let's say that every hour spent on Halo 3 was instead spent working. The US minimum wage is $6.55 and is higher in certain states. Essentially, Halo 3 players could have earned $3.275 Billion working in Taco Bell. With that you could buy Youtube, a football team, or a hell of a lot of beer.
As you can clearly see, that's an awful lot of time dedicated to gaming, but I'm not sure if I should be proud or concerned.
Oh well, off to play Killzone 2.
Sources:
http://www.sunsetcities.com/hoover-dam/faqs-00.html
Wikipedia
New to Gamer Limit? Check out what we're about here!